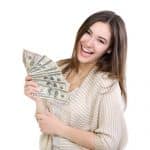 For a car title loan or personal loan, there's no better stop than Loans for Less. Our loan experts offer low rates and professional advice on title loans, and our reputation and consistency have led us to over 19 years of high-quality service to Utah residents. Before you ever set foot in our office or give us a call to speak to one of our agents, though, you obviously will want to know why you're in need of the quick cash we provide at Loans for Less. What are some of the most common expenses people use title and personal loans for? Let's take a look.
Emergency
The most common need for fast cash is an emergency out of the blue. Maybe a family member is robbed and needs a little assistance with bills coming up, or maybe your pet becomes suddenly ill and needs expensive medication. No matter what the issue, a car title loan is a perfect way to fill that void.
Medical Expenses
For people with many different kinds of conditions, medical bills may seem manageable – until one day, they simply aren't. Unexpected bumps are common for people who spend lots of time with the doctor or in the hospital, and they'll often need a few extra dollars from a car title loan to make due.
Rent, Utilities or Other Home Bills
As you can see, we're developing a theme here – immediate expenses that will cause immediate consequences if they're not accounted for are some of the most common uses of title loans. Many items around the house can fall in this category as well: Everything from rent to sudden repairs can become a problem, and it's rare that people have much leeway on these expenses before a serious event like eviction takes place.
Unemployment
Some percentage of folks will always be unemployed, unfortunately, and a title loan is a perfect way to stay afloat for a little while as you get back on your feet.
Funeral Expenses
Another sudden event that often leaves few alternatives is the death of a loved one, particularly related funeral expenses that will often come if the person was unable to leave any inheritance. At Loans for Less, we know that these and other financial struggles are sometimes simply unavoidable. Talk to one of our brokers today about a
title loan
to help you through a tough time.