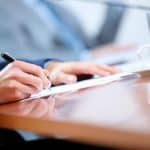 For people in need of a bit of brief financial flexibility, car title loans are often the way to go. At Loans for Less, our simple title loans allow you to walk out with that extra cash you needed with limited hassle. What are some factors you should be considering as you search for a title loan? These loans aren't without risk, and the right considerations can go a long way. Here are some tips for important factors to keep in mind.
Annual Interest Rate
Most title loan interest rates will be calculated on a monthly basis, but this likely won't line up with other forms of debt you've had in the past. Most of these areas use yearly interest rates due to the longer lengths of their loan. This confusion can be costly if you get it wrong. A credit card with a 20 percent interest rate yearly isn't so bad, but a title loan with a
monthly
interest rate at the same level will have much higher payments. Make sure you're aware of which rate is being referenced before you sign anything.
Forced Arbitration
Some title loan lenders are less than reputable, and these folks will often require forced arbitration clauses – these remove your right to take any complaints or disputes from the loan in front of a judge. If a lender is confident in their ethical practices, there should be no reason they require this kind of clause.
Fees and Early Repayment
There may be other fees involved besides your interest rate, including insurance coverage in some cases. You could see origination fees, lien fees, processing fees and many others. Some may even charge a repossession fee in cases where repossession is necessary, even though such a fee isn't even legal. Get all these details in advance, and in writing. In addition, find out what the lender's policy on early repayment is. Some lenders will require additional payments if you finish the loan too early – this is to preserve the profits they would have seen from interest otherwise. But not all do, and if you think paying back early might be possible, be sure to confirm that it's allowed without a penalty. Want to learn more about title loans, or any of our other
loan programs
? Speak to the pros at Loans for Less today.