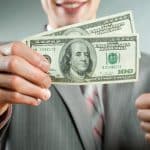 For people in need of brief financial assistance or quick cash for an emergency, a
car title loan
is a great option. At Loans for Less, we're here to help you capitalize on any equity you may have in your car to get you a great rate to help boost your financial flexibility. Title loans are much easier and simpler than many other types of loan, but this doesn't mean there aren't still several things to keep in mind and be diligent about. Let's look at a few basics to be aware of before you begin the process.
Car Condition Matters
When you receive a title loan, you're borrowing against the value of your car. As long as you owe less on the car than its current value, you have equity in the car which you can capitalize on for the loan. It stands to reason, then, that the condition of your car will matter a great deal. The better it is, the more your car is worth and the more you can likely get back in a title loan.
Short Repayment Period
Keep in mind that while several details of title loans are indeed much simpler than most other loans, there are trade-offs. Title loans have much shorter repayment periods, so you won't have as much time to recoup the money – which is fine in most cases when you're just using it for an emergency or brief financial flexibility. It's still good to remain aware, though.
Clean Title
You can only take out a title loan on a vehicle if you are the clear and clean titleholder for that vehicle. If you still owe too much money on the car and the title remains in the name of your original lender, there's a chance you won't be eligible.
Rollover
There are practices in place for if you're unable to repay the money in the short window, and this is called rollover. The debt is carried forward to a future date, but again, there's a trade-off here: Your interest rate will increase every time you have to roll a title loan debt over. Make sure you've planned out your finances well enough to avoid any crippling recurrences here. Want to learn more about this or any of our
personal loan
programs? Speak to one of our brokers at Loans for Less today.