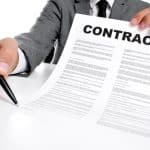 Making the decision to borrow money is never easy, and deciding who to borrow it from can also present some challenges. This is often the case when looking for a car title loan – at Loans for Less, we understand that you have to investigate your options. What are some of the questions you should be asking yourself (or a third party) about a company you're considering using for a title loan? Here are a few of the big ones.
Is the Company Stable?
You're using your car title as security for a loan, and as such, you should make sure the company in question is stable enough to enter into that kind of relationship. Certain shady dealers might flip in and out of business – look for a group like Loans for Less with an extensive history, and stability to back it up. We've been loaning money for over 19 years, with a great reputation.
Is the Company Licensed and Insured?
States that allow title loans have strict guidelines to ensure that providers keep your rights protected. There are also guidelines in place for loan processing times. Make sure you look for a company that has these proper licenses within your state and municipality, or risk major issues with your loan.
Are Loan Thresholds High Enough?
Different lenders will have different guidelines for how much they can loan, or how much they might be willing to loan in your individual situation. You may have to borrow from multiple sources in some cases, but if you find one lender with high enough thresholds, this might not be the case.
Will I Qualify?
Down similar lines, different lenders have different approval guidelines. Some require specific forms of income or credit, but most don't. Find a lender that's flexible enough to meet your needs. To learn more about the factors to look for in a lender, or for more information on
car title loans
, speak to the brokers at Loans for Less today.