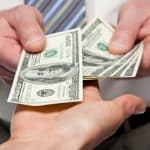 Tips for Paying Your Title Loan Off Early
So, you've got yourself a car title loan from Loans for Less. You've used that cash for a pressing need or emergency expense, and any crisis has been averted. Well, now it's time to pay your loan back. A default could lose you your car or cause a number of other problems – how do you make sure you avoid that? Better yet, how can you get things done ahead of schedule and provide a boost to both your finances and your credit score? Let's look at a few simple tips for paying off your title loan earlier than expected.
Round Up Payments
Let's say your scheduled monthly payment is $68.99, just for example. If you can round that up just a little to a round figure, say $75 or even $100, you could be making much more headway than you think. That little bit of extra per month will chip away slowly at your total interest, and after several months, you'll all of a sudden find yourself with a much smaller amount – despite paying what seems like a trivial extra amount each month.
Don't Miss Payments
It may sound obvious, but the downsides of missing payments in a personal loan situation can be extreme. In the case of title loans, any serious delays in payment may cause you to default on you loan, which would in turn lead to you losing your car. Plus, even if you manage to avoid default, missing a payment will raise your interest and the eventual amount you're forced to pay off.
Make Extra Payments
If you're scheduled to make payments monthly, but you think you have the flexibility to do so more often, make it happen! There are also ways to split up your payments in ways that allow you to contribute a little extra every now and then without putting a major financial strain on yourself: Instead of a $400 payment once a month, try paying $100 once a week – for months with five weeks or close to it, you'll end up paying a little extra without causing a major dent in your pocketbook.
One Big Yearly Payment
If you can afford it, a sizable chunk once a year can go a long way. It can knock out a big portion of interest, and may even get you far enough ahead to feel comfortable paying down other debt simultaneously. At Loans for Less, our experts are standing by to assist you with all your
personal and title loan
questions.
Tags: car title loans, personal loans, title loans