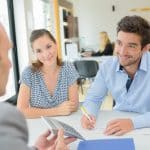 Key Title Loan Terms to Know
A
title loan
from Loans for Less can be a great way to get you or your family a little extra cash for a special need this time of year, but it's important to remember that the loan process is both technical and detail-oriented. No one is requiring a PhD in rocket science to take one out, sure, but going in for a car title loan – or any kind of personal loan – totally unprepared is a recipe for financial disaster. A knowledge of basic terms is a great place to start. By knowing simple terminology and how to talk about your loan in the right way, you've already taken the first step toward getting the money you need without any hidden downsides. Here are a few common loan terms to be aware of:
Collateral
Collateral in any loan is simply what you promise to give the lender if you end up unable to pay back the terms of your loan. In the case of car title loans, the vehicle is the collateral. Now, because of the relative ease in locating a car – it's not like you're going to hide it under the bed – this usually doesn't mean you have to actually give up your car to your lender the moment you take out your loan. Some lenders may install GPS systems or other ways of tracking, but even this is rare. Normally, you're simply at risk of having to give up your car
only
if you fail to repay your loan appropriately.
Lien
A lien is the legal document that makes the collateral the property of the lender. Effectively, the lender owns our car until you pay off the loan – though again, you'll almost always be allowed to continue driving it.
Defaulting
Defaulting on a loan means you broke the loan agreement: You skipped or were very late on a payment, or you simply stopped paying altogether. This is a bad word to be hearing if you've taken out a title loan, or any loan.
Principal/Interest
The principal is simply the original amount you borrowed from your lender, not including any interest or fees. Interest is the amount of
extra
money it costs you to borrow this money. Interest is determined by either annual percentage rate (APR) or, in cases where your term is shorter, monthly interest rate.
Balloon Payments
Balloon payments are made at the end of the loan term, and can be larger because they're comprised of both your remaining interest and your principal loan amount. In some payment structures, you can avoid balloon payments with proper planning.
Rolling Over
Rolling over involves taking another month on your loan after the original period. Most lenders are happy to restructure loans like this, though some will place a limit on how many times you can do it. Got the basics and ready to learn more? Our brokers at Loans for Less are standing by.