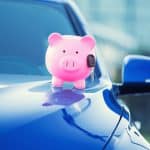 A car title loan from Loans for Less is a perfect way to get you a little financial breathing room when you need it, and we have a wide variety of affordable options available. There are very few hassles or extra details associated with this process, and you can get the quick relief you need as long as you have the proper equity in your car. That equity starts with a clear and clean car title, however, and this is an area where a few folks occasionally run into some issues. You need to be the titleholder of a car to apply for title loans, but there are a few potential issues here. Here are a few of the most common title issues to be aware of.
Title Fraud
Title fraud is unfortunately a common issue in the used car business, and part of the reason you need to take care you go through a reputable vendor. The previous owner of a car, or often a shady dealer, will clean the title history of the car to hide issues – major repairs and big problems, usually. This is typically done to artificially inflate the value of the care for resale, but it's a crime. If you're purchasing a used vehicle, be sure to do due diligence.
Improper Transfer
This is usually a paperwork or details issue, but there are times where the title transfer is done improperly. In most cases this won't be a huge issue so long as both sides are amenable, but again, beware of shady people. In some cases, you'll have to get a court order to handle the legal side of a transfer if it's done incorrectly the first time.
Lost Title
The title is a physical piece of paper, so be sure to keep it safe and secure. State motor vehicle offices keep these records, so all it will cost you if you lose the title is a hassle, but there might be other instances where you need proof of ownership of your vehicle
High Loan Rates and Repossession
A title loan is a great way to get some flexibility, but mismanaging repayment can cause issues with your title. Loan rates are high, so you need to be sure you can repay the amounts or risk a tough process getting your title back. Also, if you're forced to roll over your debt too many times because of failure to repay, you might be at risk for repossession of the car entirely. To learn more about how to avoid these problems, or about any of our signature loans or other programs, speak to our experts at Loans for Less today.

Tags: car title, signature loans, title loans