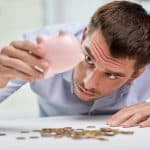 Factors Involved in Title Loan Amount
A car title loan is one of the quickest ways to open up a little extra financial flexibility, so naturally, the precise amount you'll be able to get from a title loan is a paramount factor. At Loans for Less, we loan up to 50 percent more with rates up to 70 percent less than the competition. What are some of the key factors that will influence the amounts you might receive from a title loan? Here are a few of the most prominent.
Clear Title
First and foremost, you need a clear car title to obtain a title loan. This is a relatively minor requirement compared to many other loans – title loans don't require credit checks or several of the other thresholds you'll normally have to stay on top of. You'll usually have to show a pay stub to prove income, and little more.
Vehicle Value
Your vehicle's value will be the largest single factor in a title loan's value as long as your title is clean. Most lenders use the Kelley Blue Book value to determine the current fair market value of your vehicle.
Percentage of Value Offered
However, be aware that this does not mean you can borrow up to the full value of your vehicle on the loan. Lenders will typically only offer a percentage of the vehicle – usually between 50 and 55 percent in most cases. If you have a vehicle worth $5,000, you'll likely only be offered a loan for around $2,500. The average loan amount for title loans nationwide ranges between $600 and $2,500.
State Restrictions
Title loans are not available in all states – there are over 20 states, in fact, who do not allow these loans. Those that do, including Utah, may place various restrictions or limitations on these loans, including fees or interest rate limits. Make sure you're well aware of these before proceeding. For more information on
title loans
, speak to the brokers at Loans for Less today.
Tags: loan amounts, title loans