Title Loans in Utah Help Borrowers Settle Their Financial Problems
Certain occasions call for the need to take out loans. Title loans in Utah are some of the most popular options for cash-strapped individuals. In response to certain misconceptions about the practice, Vanderbilt University published an article that sheds light on the benefits of this loan product.
"The standard knock against car title loans is a toothless assertion that the transaction leads to people losing their cars and then their jobs because they have no transportation to get to work, say three researchers led by Vanderbilt's Paige Marta Skiba. "Repossession affects few borrowers, and our evidence indicates that most borrowers will not lose their only way to work because of repossession," said Skiba, associate professor of law at Vanderbilt Law School. Skiba… Kathryn Fritzdixon and Jim Hawkins… surveyed 400 title loan customers in three states (Georgia, Idaho and Texas) in partnership with a title lending firm in November and December 2012. The study showed that less than 10 percent of vehicles involved in title loans ended up being repossessed. Moreover, less than 15 percent of borrowers said they had no other way to get to work if their car were repossessed."
The study presents that proper utilization of auto title loans can actually help borrowers handle their financial situations a lot better. For those in a financial pinch, meanwhile, taking out an auto title loan can be a viable solution.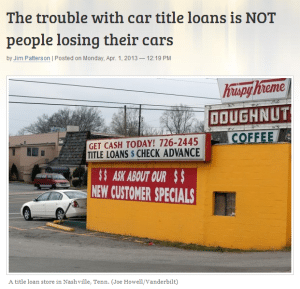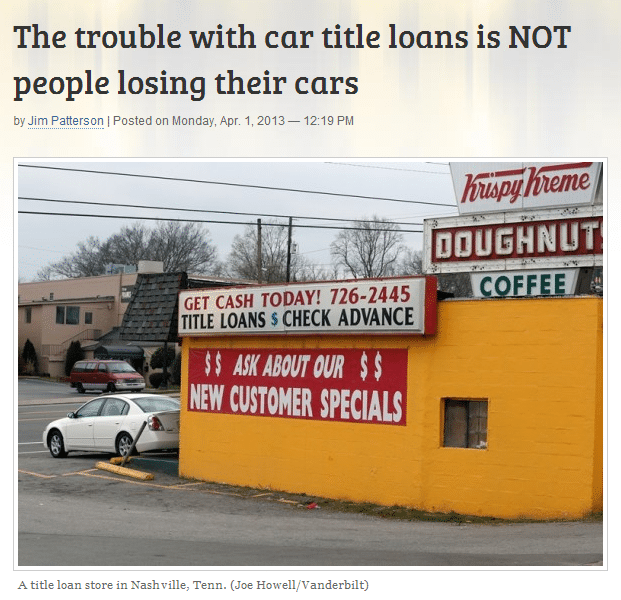 For one, title loans are a lot easier to process compared to other loans. The process usually takes little to no time at all to be approved, so borrowers who need money immediately can benefit a lot from auto title loans. Borrowers can also keep vehicles from getting repossessed even if these are listed as liens. In any case, title loans in Ogden, Utah can be hassle-free provided borrowers comply with payment schedules and requirements. It is time that title loans get seen as a financially beneficial option for anyone. People looking to use these loans can go to trusted services like Loans for Less to learn more details. (
Source: The trouble with car title loans is NOT people losing their cars, Vanderbilt University)
Tags: title loans