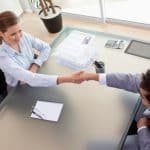 No one takes out a loan without planning to pay it back, but as we all know, things happen. Maybe an emergency rears its head, or maybe you lose a source of income during your repayment of a title loan – at Loans for Less, we understand that not everything in life happens exactly as scheduled. Coming up late or short on car title loan payments can be damaging to finances, but there are a few options at your disposal for getting things paid off in an orderly fashion without getting into too much trouble. Here are some tips.
Paying it Off
By far the simplest and most preferable option, of course, is simply paying the loan back on time. Some lenders may drag their feet if you pay the loan off
too
early, so if this is a possibility, lay it out up front and find out what your options will be. In cases where you don't have the funds immediately on hand, you could also look into selling the vehicle to free up cash flow.
Refinancing
Converting the title loan into a different kind of loan is another approach if you're short on cash. If you qualify for a basic fixed loan from a bank, this will often come with a much lower interest rate and lower payments than your title loan – you can use the money to pay off the title loan and avoid the repossession of your vehicle. If you're having trouble finding a good loan, visit smaller banks and credit unions.
Negotiation
There are many situations where your lender will work with you – they want the money to be repaid just as badly as you do, after all. You might be able to lower your payment in exchange for a longer loan term, or lower interest rate in exchange for other concessions. This may damage your credit in many cases, but that's often preferable to getting your car repossessed.
Default and Bankruptcy
Defaulting on a loan is when you stop paying, and this is the last of your options – it will damage your credit and potentially lose you your car. There are situations where simply surrendering your car might be the best option. There are also situations where bankruptcy will get you some relief from certain title loan debts. Want to learn more about
title loan
repayment tactics, or any of our other services? Speak to the brokers at Loans for Less today.