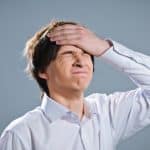 For many people in need of a bit of quick cash, car title loans are the perfect way to go. A title or personal loan is a great way to get a quick bit of financial flexibility. At Easy Title Loans, we're here to get you the best rates and the most hassle-free access to this quick relief. At the same time, we have to caution our clients against rash decisions – there are a few big mistakes you can make in the title loan game which can turn out very badly for your finances. Let's look at a few of the most common.
Loan You Can't Repay
It sounds obvious, but many folks simply don't think a title loan situation through before entering into one. Some simply assume they'll have more money later on, but don't really think about how that will ever happen. In some other situations, borrowers are lured in to a ridiculously high interest situation which makes repayment very difficult. Pay attention to exactly the deal you're entering, and don't bite off more than you can chew – remember that your vehicle is up for collateral here, and you could lose it if you can't repay the loan in time.
To Pay Another Title Loan
It may seem simple to take out a second title loan to repay the first if the deadline is coming up, but this is a vicious and eventually painful cycle. Before long, you'll have multiple lenders blowing up your phone and knocking on your door. Many people who attempt to pay loans using other loans quickly end up in bankruptcy. With car title loans, only ever take out one at a time.
No Research
Many people do very little research with a title loan, simply looking for that quick cash. This can be a huge mistake – as we mentioned above, you could get duped into a huge interest situation, or something similar. Different states have different laws for title loans, and you need to be up to speed on these. Most of all, you need to research reputable vendors and favor their services wherever possible. We're one of these at Easy Title Loans, and we're here to serve all your
title loan needs
. Speak to one of our brokers today to learn more.