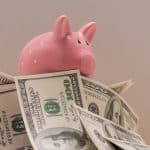 Personal Loans, Title Loans and Cash Advances
There are several different short-term loans out there, and many people get confused between them. At Loans for Less, we offer everything from car title loans to personal loans to help you get that quick cash you need. What are the differences between personal loans, title loans and payday loans? Let's look at each of these, plus clear up some common confusion from within the person loan realm.
Bogus Personal Loans
A common misconception is that a loan with no credit check and no collateral is a personal loan – this is incorrect, and in reality, this is a cash advance. We'll discuss what both these options are in a moment.
Title Loans
Title loans, quite simply, are loans that allow you to borrow money for a short period of time using your vehicle as collateral. You sign over the title of the car at the time of the loan, though you'll be allowed to continue driving it unless you fail to pay the loan back. There is no credit check required, and only minimal income verification. However, if you cannot pay the loan back appropriately, you risk repossession.
Payday Loans and Cash Advances
These are extremely short term loans, typically only a couple weeks. They require no credit checks or collateral, though on the flip side, they offer higher interest rates and fees.
Real Personal Loans
Real personal loans, also called unsecured loans or signature loans, come with interest rates ranging from 5 percent to about 30 percent, depending on credit. Terms range from 12 to 60 months, and the application requirements are stingier than for other types we've discussed – you complete an application, provide bank statements and pay stubs, and authorize the lender to view your credit report. Want to learn more about the different kind of
short term loans
we offer? Speak to the brokers at Loans for Less today.
Tags: car title loans, cash advances, personal loans, title loans